Session is a self-funded production company specializing in creating, delivering, and operating original games. Everyone at our company shares our passion for producing quality games.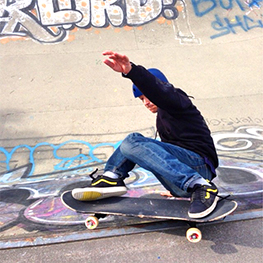 Jay Balmer
Jay Balmer is a leader of creative projects with a professional background that spans multiple industries, from video game development and product strategy to live event production and public skatepark design. His passion is simply for leading teams to create great experiences.
Jay has been applying his skills in the video game industry since 2003. At Electronic Arts he worked on the premiere snowboard game, SSX3, developed the concept for the award winning Skate franchise and was the Gameplay Producer during development. At Microsoft Studios he was the leader of an Incubation Team that explored new experiences and business models for future products, including XBOX One and Hololens. At Roadhouse Interactive, Jay directed the production of free to play mobile games with action sports themes.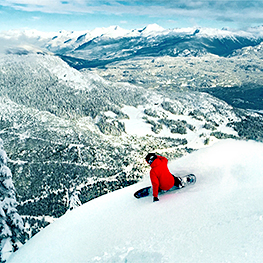 Andrew Murphy
A 17 year veteran of the video game industry Andrew combines his creativity and life passions to manifest award winning fun. Through 3 generations of gaming consoles and a transition to mobile gaming he continued to develop ground breaking game play as a 3D Artist, Level Designer, Prototype Designer, Game Director and Creative Director.
As a young professional snowboarder Andrew enjoyed a winning career on the World Cup Boarder-cross tour, including two North American Series Championship titles. Later he used that experience to create the worlds on the original SSX trilogy of games from Electronic Arts while his professional driver training influenced him in designing the massive worlds of Need For Speed. Later he joined Microsoft as a 1st party developer on Xbox Arcade, Kinect and Xbox One launch titles.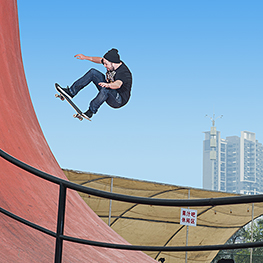 Ben Stoddard
At the intersection of action sport and video games, Ben is right there. Raised in Whistler as a competitive snowboarder, he worked in terrain park design and produced a series of classic snowboarding films.
After moving to Vancouver, Ben created a trilogy of national skateboard films, was editor of Canada's largest skateboard magazine and then focused his efforts toward action sports video games.
Ben was a part of the core EA Skate dev team, was a creative producer on SSX and has shipped multiple titles for Red Bull Media House.
Alongside of his passion for creating great games, Ben remains heavily involved in action sports and is currently Chairman of Canada Skateboard, leading the sport's inauguration into the Olympic program.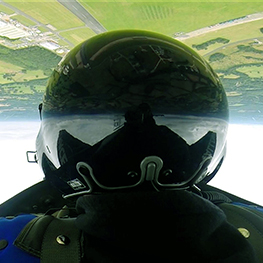 Ian Verchere
Verchere is a long-time game industry executive, creative producer, game director, writer, and visual artist. He has been involved in the creation and production of some 40 video, computer, and mobile games.
A former professional skier and alpine coach, Verchere graduated with honours from the Emily Carr University of Art and Design in 1989. He was one of the founders of Radical Entertainment, and served as Studio Creative Director until he left in 1998 to join Electronic Arts (Canada) as a Producer. Millions of console players have played SSX Tricky and NBA Street V2, and the classic, best-selling Sega Genesis title Beavis and Butt-head for MTV.
In partnership with Red Bull Media House, over 20 million people have now downloaded Red Bull Air Race, Bike Unchained, and Snowboarding The Fourth Phase for their mobile devices.